60 minutes
The COVID-19 pandemic has brought unprecedented challenges for the communities and economies worldwide, causing a profound effect on the lives of billions of people. While government and communities are trying to contain the spread, researchers are aggressively focusing their efforts towards finding a treatment and/or vaccine. Science is more important now than ever before. This webinar will feature the current analytical technologies and solutions that Shimadzu is committed to provide – such as analytical techniques for drug testing and vaccine research, production and testing of sanitizers and personal protective equipment and analysis of medical sewage waste.
Learning Objectives:
Comprehensive workflow for Pharma, PPE manufacturing and Environmental monitoring

Explore solutions accelerating research

Informatics workflows enabling remote operations and monitoring
Speakers
Sandhya (Sandy) Nargund
Deputy General Manager
Shimadzu (Asia Pacific) Pte. Ltd.
Sandy has over 22 years' experience in Analytical field with various roles starting from Pharma QC to Mass Spectrometry expert in supporting advance MS technologies. Sandy has wide experience on Mass Spectrometry while working as 'Application Specialist' and has conducted many users training and workflow trainings for small molecules and proteomics using LC-MS/MS, GC-MS/MS and High-resolution MS. She is currently working as Deputy General Manager in Shimadzu Asia Pacific, Singapore and is responsible for managing and promoting Shimadzu's analytical products range including Spectroscopy, Chromatography and Mass Spectrometry in region and to provide technical support on various applications in food safety, Pharma, Clinical and other markets.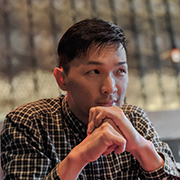 Jackie
Product Specialist (GC & GCMS)
Shimadzu (Asia Pacific) Pte. Ltd.
After graduating from the National University of Singapore, Jackie has garnered over 6 years of research, training and facilitation experience. Jackie meets scientists from various industries to share technical knowledge and collect feedback, understanding their problems and helping them find well-suited solutions in GC-related analyses.