90 minutes
Recently, there is an increased demand for surface observation & analysis of elemental distribution on sample surfaces, particularly for metals where it can be used for failure analyses. Being the most effective non-destructive technique for qualitative and quantitative elemental analysis, Shimadzu would like to introduce the Electron Probe Micro-Analyzer (EPMA) as a precise & accurate technique for surface characterization.
Learning Objectives:
Understand the principles behind EPMA
Understand the difference between EPMA and SEM-EDS
Explore how you can conduct micro-analysis using EPMA
Speakers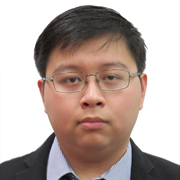 Eka Widianto Thamrin
Sales Executive
Shimadzu (Asia Pacific) Pte. Ltd.
Eka Widianto Thamrin has been selling Shimadzu's Scientific Instruments such as OES, XRF, XRD, EPMA and SPM in Shimadzu (Asia Pacific) for the past 3 years. During this time, he has sold several EPMA units to universities, governments and private companies in various countries in the region, such as Thailand and India - including the first FE-EPMA unit in ASEAN.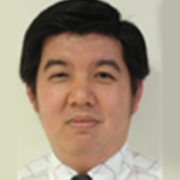 Tan Teck Beng
Senior Product Specialist
Shimadzu (Asia Pacific) Pte Ltd
Tan Teck Beng is the Senior Product Specialist for Scientific Instrument in Shimadzu Asia Pacific. He has been providing application support for OES, XRF, XRD, EPMA, SPM and ESCA for the past 19 years. He has conducted numerous Application Seminars and Workshops on Materials Characterization/Failure Analysis/Restriction of Hazardous Substances in countries supported by Shimadzu Asia Pacific. The countries where he has conducted include Malaysia, Indonesia, Thailand, India, Philippines, Myanmar, Vietnam and Singapore. He is currently providing Application and Technical Support for Shimadzu Scientific Instruments for more than 200 companies in Asia Pacific Region utilizing shimadzu scientific instruments. He has an MSc degree in Materials Science from the National University of Singapore.