Duration: 2 hours
In this new digital world, Artificial Intelligence (AI) becomes essential to simplify workflow and increase efficiency. New Nexera GPC System, which comes with Analytical Intelligence (AI) provides highly reliable analytical results by preventing potential problems and ensuring the instrument is always in a stable state, regardless of the skill, knowledge, or experience level of the analyst.
In this webinar, our speakers will introduce New Nexera GPC hardware and software includes analytical workflow automation and analytical intelligence (AI). Speakers will give an introduction of detectors selection for the GPC system and GPC columns selection.
Learning Objectives:
Understand the basics of GPC and learn about the suitable detectors for your application

Learn about the various analysis techniques to improve your GPC analyses
Explore the various applications using GPC
Learn about the suitable columns for your GPC analyses and application
Speakers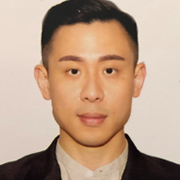 David Chan
Assistant Product Manager
Shimadzu (Asia Pacific) Pte Ltd
Graduated from National University of Singapore, Chemistry major. David has acquired more than 10 years of experience in Medicinal Chemistry research for New Drug Discovery. Also, he has also accumulated 2 years of working experience as an Analytical Chemist. He has been with Shimadzu Asia Pacific for 7 years as Product Specialist for LC, providing technical advice to client as well as sales.
Liw Wan Tung
Senior Application Chemist
Shimadzu (Asia Pacific) Pte Ltd
Wan Tung, a senior application chemist, has been with Shimadzu for 8 years. She has 11 years of working experience in analytical science, specializing in HPLC. Wan Tung's recent research work at Shimadzu has mainly focused on fully automated pre-column derivatization of amino acids in a variety of food and biopharmaceutical sample matrices. Prior to joining Shimadzu, Wan Tung started her professional career as a QAQC chemist in Pharmaceutical multinational company. Wan Tung earned her bachelor's honours degree in chemistry in 2009.
Yap Siew Qi (Ph.D.)
Consumables Technical Specialist
Shimadzu (Asia Pacific) Pte Ltd
Yap Siew Qi is Consumables Technical Specialist at Shimadzu Asia Pacific. She joined the company after obtaining her PhD from National University of Singapore. At Shimadzu, she is responsible for the technical support of consumables in chromatography and spectroscopy. The products include GC/LC columns, UV cuvettes, vials and accessories. Her responsibilities include technical support of sales/engineers, customer support and producing applications.