Duration: 60 minutes
3:00 PM — India, Sri Lanka
4:30 PM — Indonesia, Thailand, Vietnam
5:30 PM — Singapore, Malaysia, Philippines, Australia (Perth)
7:30 PM — Australia (Sydney, Melbourne)
Vaccines are biological products used for the prevention or treatment of human diseases . They are made from immunogenic biological materials such as microorganisms, protein, polysaccharides and nucleic acids. Vaccines are produced using either traditional methods or modern biological technologies like genetic engineering. In the current COVID-19 pandemic situation, scientists and researchers around the world are not only trying to discover the COVID-19 cures, but also aiming to develop the vaccines to prevent the spread of the disease. In the webinar, we will share with you how Shimadzu analytical tools can help with the development and quality control of different types of vaccines products.
Learning Objectives:
Understand different types of vaccines products

Explore Shimadzu solutions for different vaccines products

Understand USP, EP or JP requirements for vaccines products and Shimadzu solutions
Speakers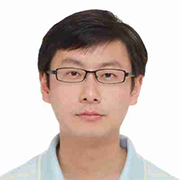 Wang Tianhua (Ph.D.)
Product Specialist
Shimadzu Asia Pacific
Tianhua did his PhD in University of Pennsylvania (Chemical and Biomolecular Engineering). He then spent 5 years in the analytics group at Bioprocessing Technology Institute. His research interest includes drug discovery for infectious disease (SARS-CoV and Ebola), biopharmaceutical production system optimization and mAb Characterization with particular focus in glycan profiling and glycomics study. Tianhua joined Shimadzu in 2017 as a product specialist for life science products.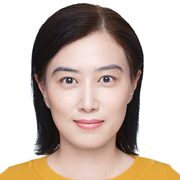 Nicole Zhang
Senior Product Specialist
Shimadzu Asia Pacific
Nicole studied in the UK in Microbiology and Immunology. Prior joining Shimadzu, she worked in different companies in analytical instrument industry for more than 10 years, from Chemist to marketing and in charge of different technologies from LC, MS to Spectro products. She joined Shimadzu at the year of 2018 as spectroscopy product specialist and in charge of food quality and safety market.