37 minutes
This webinar introduces Shimadzu's Next Industry Standard GC, Nexis GC-2030. The Shimadzu's premier gas chromatograph offers a modern approach to a classic chromatographic technique. Designed with the user in mind, new innovative features, exceptional performance and high-throughput capabilities will elevate your lab to the next level.
Learning Objectives:
Explore the innovative features which redefine the chromatography experience

Introduction to Nexis GC-2030's world class precision which ensures the most reliable data

Understand how the Nexis GC-2030 has fully customizable configurations for you to do more with less
Speakers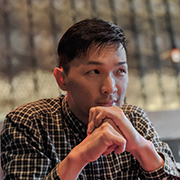 Jackie
Product Specialist (GC & GCMS)
Shimadzu (Asia Pacific)
After graduating from the National University of Singapore, Jackie has garnered over 6 years of research, training and facilitation experience. Jackie meets scientists from various industries to share technical knowledge and collect feedback, understanding their problems and helping them find well-suited solutions in GC-related analyses.