31 minutes
As one of the most prominent innovators in LC technology, Shimadzu has set the New Benchmark in the LC innovation by developing the very first AI-enabled LC system, which allows Chemists to spend less time operating, and handling the instrument, as the instrument with its in-built Analytical Intelligence algorithm enables the system of performing automation workflow. The ultimate objective is to achieve minimized system downtime, optimize efficiency & maximize productivity, through the New Benchmarks in Intelligence, Efficiency and Design.
Learning Objectives:
Explore the New Benchmark of Intelligence of New Nexera Series
Understand the New Benchmark of Efficiency in delivering higher performance and throughput
Be intrigued by the New Benchmark of Design which promises full system expansion and flexibility
Speakers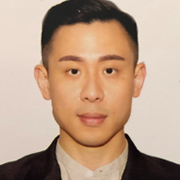 David Chan
Assistant Product Manager
Shimadzu (Asia Pacific) Pte Ltd
Graduated from National University of Singapore, Chemistry major. David has acquired more than 10 years of experience in Medicinal Chemistry research for New Drug Discovery. Also, he has also accumulated 2 years of working experience as an Analytical Chemist. He has been with Shimadzu Asia Pacific for 7 years as Product Specialist for LC, providing technical advice to client as well as sales.